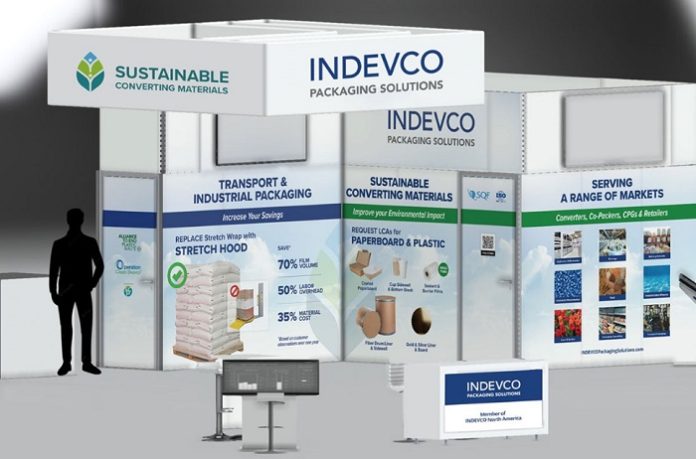 INDEVCO Packaging Solutions, the packaging division of INDEVCO North America, will bring its solutions to the show floor of Pack Expo 2023, a packaging tradeshow hosted Sept. 11 to 13 at the Las Vegas Convention Center.
The company will highlight its latest paperboard and plastic converting packaging materials, including an interactive touchscreen through which attendees can compare Life Cycle Analyses (LCAs) of competing materials, at its booth N9254 during the show.
"Innovation is core to our product offering," said David Johnson, vice president of paperboard sales at INDEVCO. "At our coating and lamination facility in Doswell, Va., we're working with our suppliers and folding carton converters to develop a range of high-performance paperboard materials with various end-of-life options."
To meet demand for more sustainable packaging materials, INDEVCO North America's blown film facilities in Orangeburg, SC, and Longview, Texas, are currently working toward monomaterial barrier film development to optimize recyclability.
"Plastic films enhance efficiencies and reduce costs throughout the supply chain," explained Demetri Papachristopoulos, vice president of plastics sales and marketing at INDEVCO. "We're designing our barrier and sealant films for use in pouches, wrappers and bags to help protect food, extend shelf life, and ultimately reduce food waste greenhouse gas emissions."
INDEVCO North America is a member of INDEVCO Group, which is a part of the Alliance to End Plastic Waste (AEPW) and the Sustainable Packaging Coalition (SPC). The company has also committed its manufacturing operations to Operation Clean Sweet (OCS), a platform helping plastic resin handlers minimize product loss.